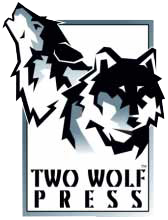 Two Wolf Press is an imprint for creator-owned genre fiction published by White Wolf Publishing, Inc. Although intended to serve a variety of authors, it ultimately only published Nancy A. Collins' best-selling Sonja Blue series, which had previously been published under White Wolf's Borealis imprint. The last book published under the TWP banner was 2006's Wild Blood.
List of books
Edit
Ad blocker interference detected!
Wikia is a free-to-use site that makes money from advertising. We have a modified experience for viewers using ad blockers

Wikia is not accessible if you've made further modifications. Remove the custom ad blocker rule(s) and the page will load as expected.