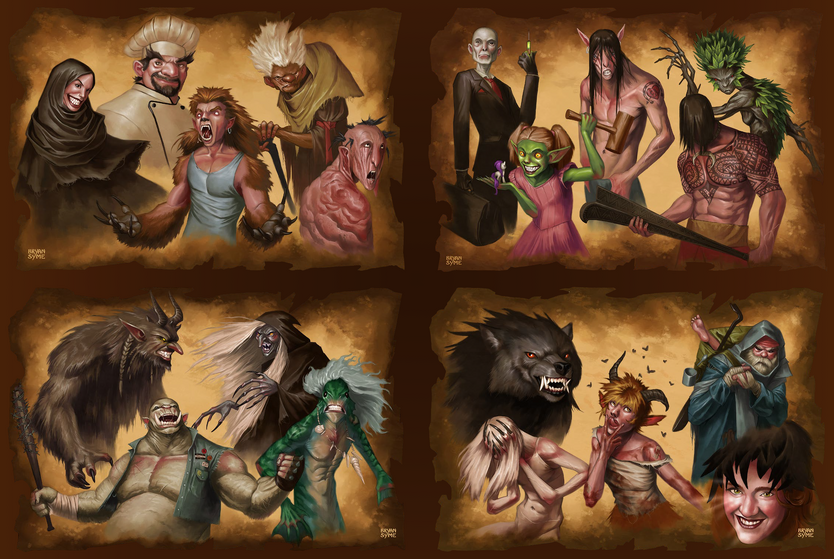 Thallain
are the
Unseelie
cousins of the
Kithain
. The major difference between the two is that while Kithain each have a Seelie and Unseelie
Legacy
, the Thallain possess two Unseelie Legacies — a Thallain can never possess any Seelie legacy nor can they be part of the
Seelie Court
.
The various Thallain kith and their related Kithain kith are as follows:
The following Thallain kiths were only introduced in C20 and were not present in prior editions: clurichaun, ghille dhu, oba, redcaps, river hags, satyrs, selkies or sidhe.
Ad blocker interference detected!
Wikia is a free-to-use site that makes money from advertising. We have a modified experience for viewers using ad blockers

Wikia is not accessible if you've made further modifications. Remove the custom ad blocker rule(s) and the page will load as expected.