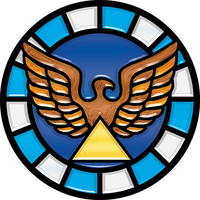 Sovereign is the Art of controlling commoners and noble majesty. It is one of the most political Arts commonly practiced by the Kithain, and exists largely to ensure the maintenance of their political structures. Commoner changelings find this Art exploitative, an unfair trick for keeping the high classes high, and the low classes low. For many years, Sovereign has been the Art that the Sidhe use to exercise their nobility; therefore, it is rare to see it in the hands of other kiths. The connection between nobles and Sovereign is built into the Art; it is almost useless in the hands of a commoner, but breathtakingly powerful in the hands of a King or Queen.
Cantrips
Edit
References
Edit
CTD: Changeling: The Dreaming Core Rulebook, page(s) 183-186
Ad blocker interference detected!
Wikia is a free-to-use site that makes money from advertising. We have a modified experience for viewers using ad blockers

Wikia is not accessible if you've made further modifications. Remove the custom ad blocker rule(s) and the page will load as expected.