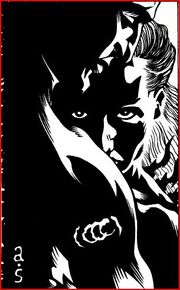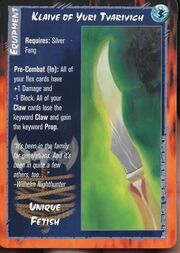 Sophia and Yuri Tvarivich were twin Silver Fang heroes who led a number of werewolves against the Zmei Sharkala the Cruel, including five Silver Fangs – Georges of Armenai, Boris, Foma, Vassili, and Utra, in 1240. They were also accompanied by Pyotor, he of the Glass Walkers; Ulu, he of the Stargazers; the Bone Gnawer Igor Valkof; Mehmet, he of the Silent Striders; Katja, she of the Black Furies, and the Get of Fenris hero Ragnor. Utra, Ragnor, Boris, and Katja all died in the battle, as did Sophia, and Yuri was crushed by Sharkala as he delivered the final blow.[1]
References
Edit
Ad blocker interference detected!
Wikia is a free-to-use site that makes money from advertising. We have a modified experience for viewers using ad blockers

Wikia is not accessible if you've made further modifications. Remove the custom ad blocker rule(s) and the page will load as expected.