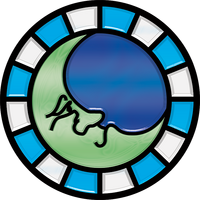 Soothsay represents the changeling's ability to see into the future. Depending on the realms used in conjunction, the changeling may be able to learn information about a person, place, or item. Though Soothsay is a common Art, those who practice it can sometimes enjoy a status greater than that of the average commoner, as it is an Art that comes naturally only to the most clever and contemplative of Kithain.
Cantrips
Edit
References
Edit
CTD: Changeling: The Dreaming Core Rulebook, page(s) 180-183
Ad blocker interference detected!
Wikia is a free-to-use site that makes money from advertising. We have a modified experience for viewers using ad blockers

Wikia is not accessible if you've made further modifications. Remove the custom ad blocker rule(s) and the page will load as expected.