Revenant: The Ravishing was part of Black Dog Game Factory's World of Shadow setting. As part of a metaplot development, Revenants became the zombies of Zombie: The Putrescence. When developer Jason O'Kelly came on board, he retconned the entirety of "that second edition bullshit," and returned the game to its Revenant roots.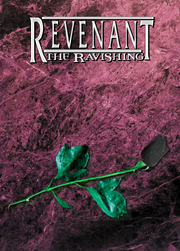 Revenants employ supernatural powers called "Blights."[1]
Related game lines include Celtic Filth and Samurai Revenant.
Background Information
Edit
Revenant is a parody of White Wolf Game Studio's Vampire: The Masquerade RPG.
References
Edit
↑ WTA: Subsidiaries: A Guide to Pentex, p. 121
Ad blocker interference detected!
Wikia is a free-to-use site that makes money from advertising. We have a modified experience for viewers using ad blockers

Wikia is not accessible if you've made further modifications. Remove the custom ad blocker rule(s) and the page will load as expected.