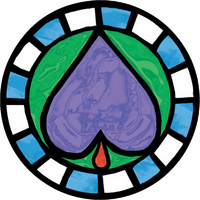 Contempt is the dark, Unseelie antithesis of Sovereign. Rather than being an Art of control and nobility, it is an Art of undermining those in authority, and making them seem foolish. Just as Sovereign is a noble Art, Contempt counters that by being a commoner Art. It is most commonly known by the Shadow Court, though those in the Unseelie Court are also capable of learning it.
Cantrips
Edit
References
Edit
CTD: The Shadow Court, page(s) 79-82
Ad blocker interference detected!
Wikia is a free-to-use site that makes money from advertising. We have a modified experience for viewers using ad blockers

Wikia is not accessible if you've made further modifications. Remove the custom ad blocker rule(s) and the page will load as expected.